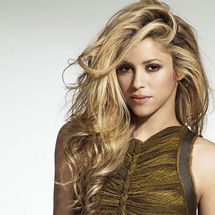 Inevitable (En Inglés)
Shakira
Letras, Acordes y Tabs para Guitarra, Bajo y Ukulele
+

¡Colabora con nosotros!
Envíanos tu versión de esta canción
Letra de Inevitable (En Inglés)
To be true, I must confess,
making coffee I'm a mess
and I don't know anything about football
Been unfaithful once or twice
cannot even win at dice
as for watches, I don't use one
To be completely honest no one things of you
quite the way I do.

It's all the same to you now.
To be true, I must confess
I never sleep at 12 or less
I never take a bath on Sundays
since I'm telling you so much

I cry in earnest once a month
When the weather turns to freezing
with me, nothing is easy, Indeed, you can tell.
You know me so well.
With out you everything's a bore
The sky is tired of seen the rain fall
Every single time
Everything passes like the day before
Just like Yesterday.
I can't find any way to forget you because
to keep on loving you is inevitable
*Verso 2:
I always thought that it was true.
When we talk about me and you
I should be the first revealing.
Instrumental:
(Se repite el Verso 2 para finalizar)
Pero por el momento ya tienen aquí los acordes y la letra.
[Inevitable (En Inglés) chords]
[Inevitable (En Inglés) cifra]